Hello everyone. I ran across the "
Super Simple Wishing Machine
" recently and decided to build one. I wanted to share some pictures here for any thoughts or feedback. The 9 volt connections are from Radio Shack. I ordered the pre-amp off ebay (wound up with a model M040N instead of M040 - hope that won't make much of a difference). The "input plate" is a 2 inch by 4 inch copper plate with plastic buttons on each corner lifting it above the surface of the box to allow for the alligator clips to attach. The antenna was liberated from an old radio:
Here is the pre-amp: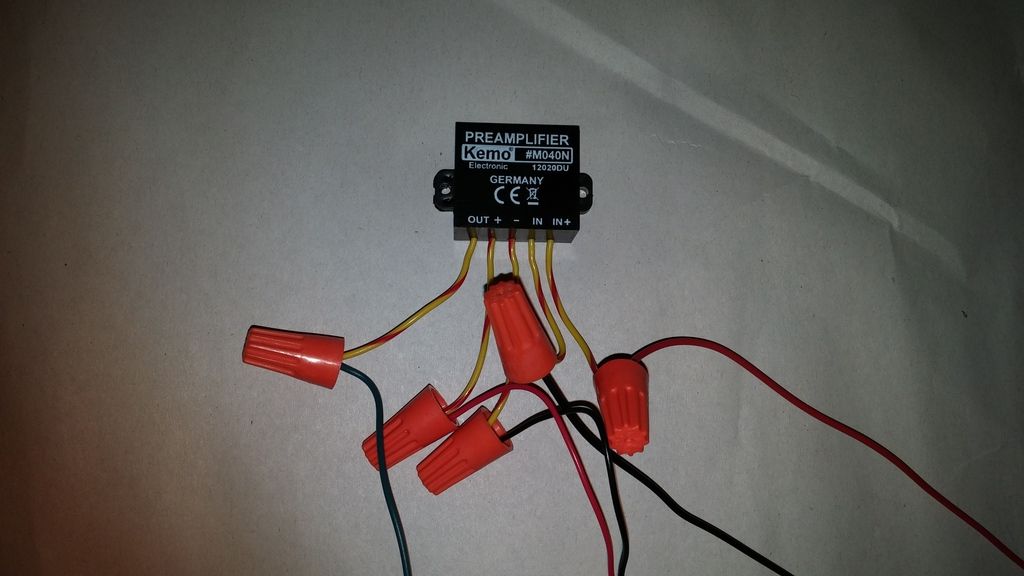 And here is the "machine" assembled:
I will do a "validation run" on a small but important-to-me item to see how it performs. Any thoughts or suggestions from those who've built it or something similar are appreciated.