I designed and built this radionic instrument with my partner in mind. It is a simple entry level instrument. A powered, resistance, three dial radionics machine, able to take base 10 rates. It has an RF amplifier circuit, and proprietary coil windings and crystal circuit.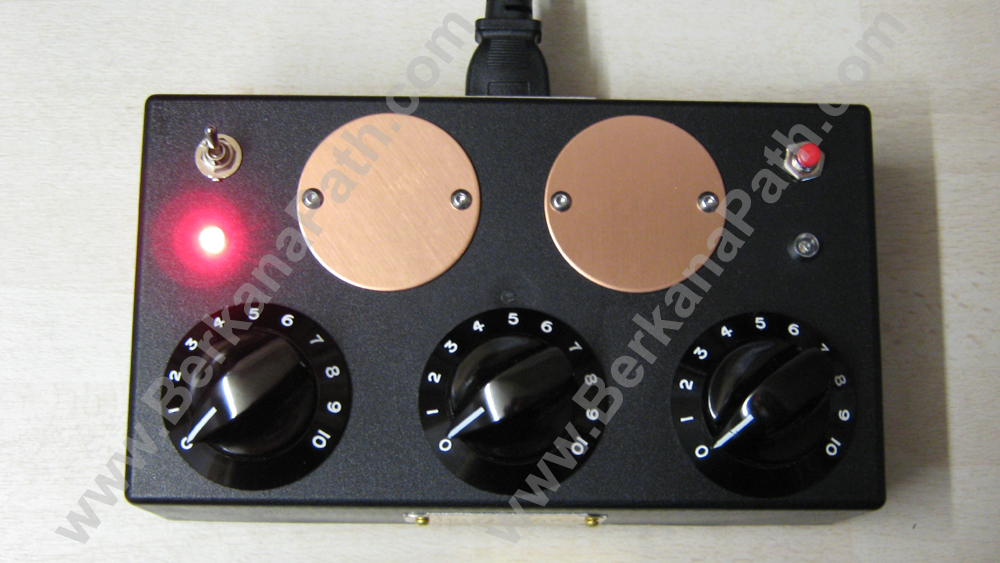 It features a power switch, and indicator light on the left-hand side. Copper input plate, and ouput plate. On the far right is the clearing switch, and respective indicator light seen in action below. This fires up a clearing circuit based on an idea by Joseph Max of Aethric Arts Labs.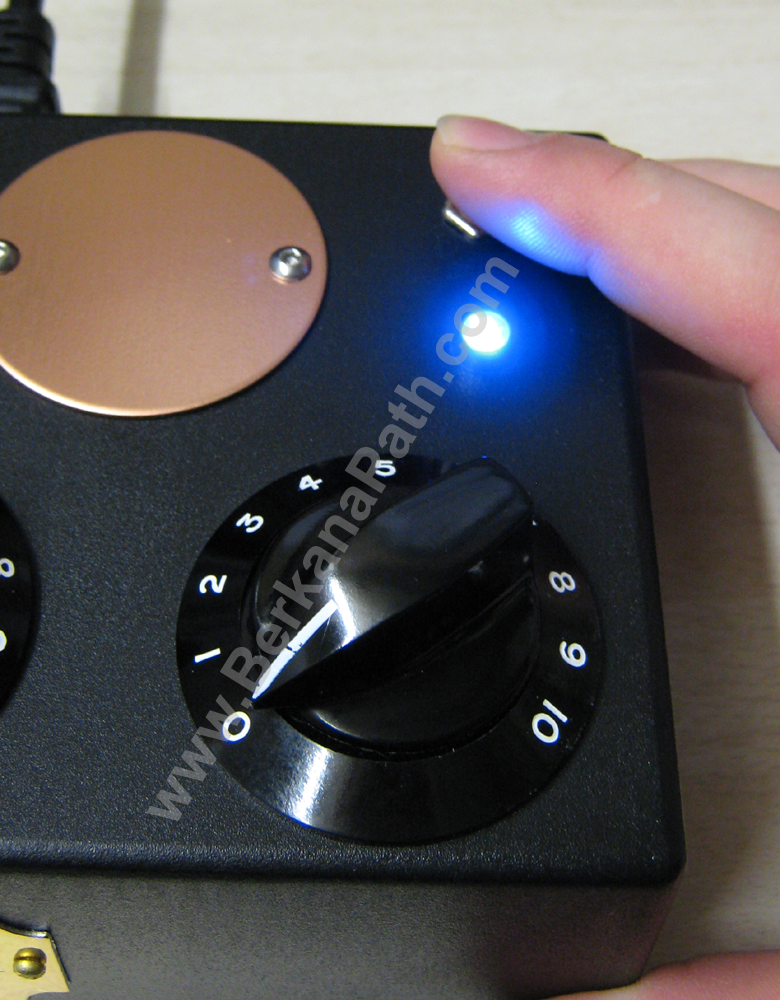 The final image shows the back of the device, and power/peripheral sockets. These sockets were included so that further functionality could be added to the instrument. For example, a stick pad could be plugged into the output sockets seen here on the left-hand side of the machine. As it stands the operator is expected to use a pendulum to dowse for rates. Most people starting out in the field of radionics find it easier to work with a pendulum rather than a stick/reactor pad. A pendulum is also a standard tool to use with radionic instruments in most radionic associations.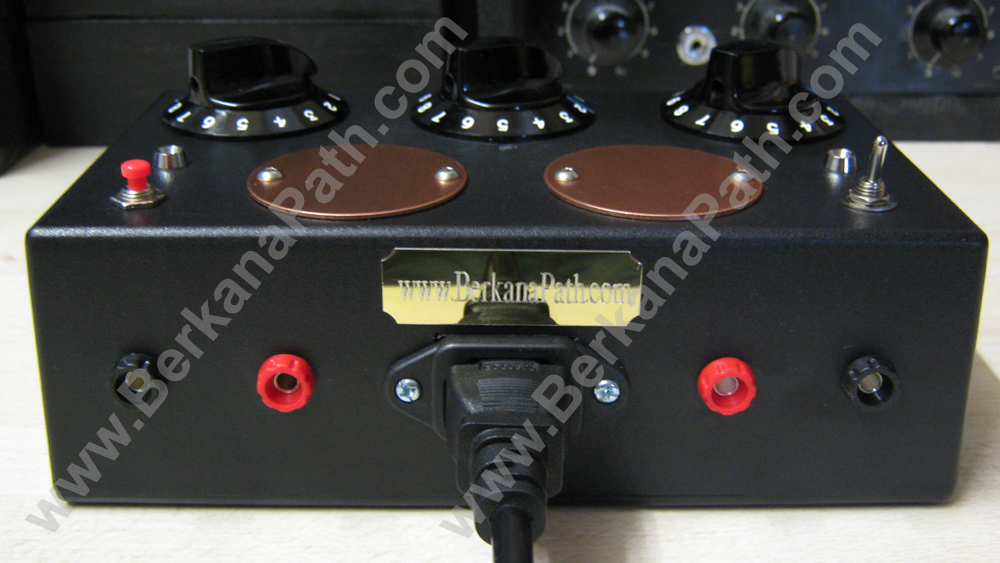 It may seem simple, but this little three dial packs a punch, and along with the unique coil and crystal core, it is highly effective. Currently, it runs on most mains voltages and frequencies across the globe. For a MKII, I intend to install a battery compartment so that it can be used in the field with ease. This would make it an ideal candidate for agricultural work as well. I am pleased how this radionic instrument has turned out, but I feel that it can continue to develop even further.
Update: 11th September 2013
Currently taking orders for the Wickenden Device V.02
The new instrument is £350 GBP + shipping (free UK postage)
Very similar in design to the original Wickenden Device. However, stainless steel plates will be used. The internal electronics are all being updated to make this a much more powerful unit, that really packs a punch. After some last minute requests I have decided that I can offer an alternative battery powered version that will take two 9V battery's, and which will be accessible from the back of the device. The standard power option is still available and works on a wide range of European and international voltages.
If you are interested, please use the contact form located under "contact" at the top of this page, and I will reply to you as quick as possible.